This week is Multicultural Health Week 2018 (3 – 9 September) with the theme Health Literacy with the tagline 'Talk, Act, Listen – for better health'.
Chief Health Officer Dr Kerry Chant launched Multicultural Health Week this morning at the Liverpool Hospital which was attended by close to 150 people.
Health literacy is about how people understand information about health and health care and how they apply that information to their lives, use it to make decisions and act on it.
The importance of health literacy is reflected in the National Safety and Quality Health Services Standards (second edition)www.nationalstandards.safetyandquality.gov.au / developed by the Australian Commission on Safety and Quality in Healthcare.
The aim of Multicultural Health Week this year is to raise the importance of health literacy for health workers when working with people from multicultural groups.
VOLUNTARY OUTREACH CLUB  EXTRAVAGANZA GALA ENTERTAINMENT CHARITY CONCERT
(Melbourne Event)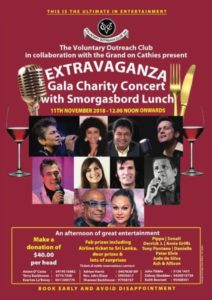 Date         : 11/11/2018
Time        : 12.00 pm – 6.00 pm
Location : Voluntary Outreach Club
MISS SOUTH ASIA AUSTRALIA 2018
Date         : 16/09/2018
Time        : 2.00 pm – 6.00 pm
Location  : Vibe Savoy Hotel
630, Little Collins Street Melbourne
Contact    : 0414 437 903
GOLDEN VIBES 2018
Date         : 22/09/2018
Location : Box Hill Town Hall
1022, Whitehorse Road, Box Hill VIC 3128
Contact   : Lasantha – 0440 390 389 / Champaka – 0455 305 295